Whether you think of Riesling as overly sweet or aggressively acidic, the German-born white wine has a lot of misconceptions to overcome. Yes, there are plenty of unbalanced Rieslings out there, but there are also terroir-driven bottles being thoughtfully made worldwide, from France and Germany to Australia and the U.S.
Ready to rethink Riesling? We gathered a panel of loyalists and detractors to find bottles with widespread appeal. Here are nine Rieslings for people who have sworn off the stuff.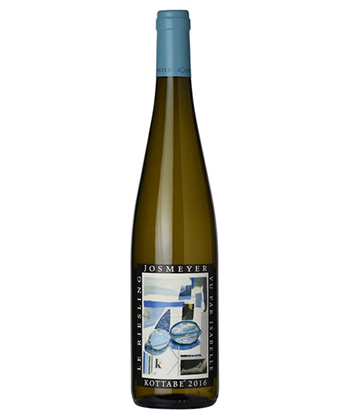 Can something smell sweet? The nose on this Riesling from France's Alsace region makes a strong argument for it, inviting comparisons to everything from Funfetti Betty Crocker cakes to Italian meringue. The medium-bodied palate combines acid up front with a balanced finish. It's an approachable wine with considerable value for money. Average price: $25.
Our hands-down favorite, this rich, nuanced wine has "a lot of dimensions to it." A well-priced Grand Cru from France's Alsace region, it encapsulates what is great about Riesling with none of the pratfalls. Its honeyed nose is followed by green, flinty flavors and impressive structure. ("It tastes… majestic," one taster commented.) It would be a fantastic aperitif wine, but could also stand up to heartier fare, like shellfish or summer soups. Average price: $29.
(Read full article via VinePair)